SYNC is excited to provide organizations across the world with the highest quality and most durable gear available! Our apparel, packs, and suits are the perfect products for your members to wear with pride throughout their days on the snow and off. Though it is called the SYNC Custom Program, we can get your organization fitted in the perfect gear with or without customization! We offer extremely low minimums, competitive pricing and a no-hassle approach to take the logistics and program management out of your hands. The SYNC Custom Program makes sure you can concentrate on the important things that drive value for your members. We do the rest.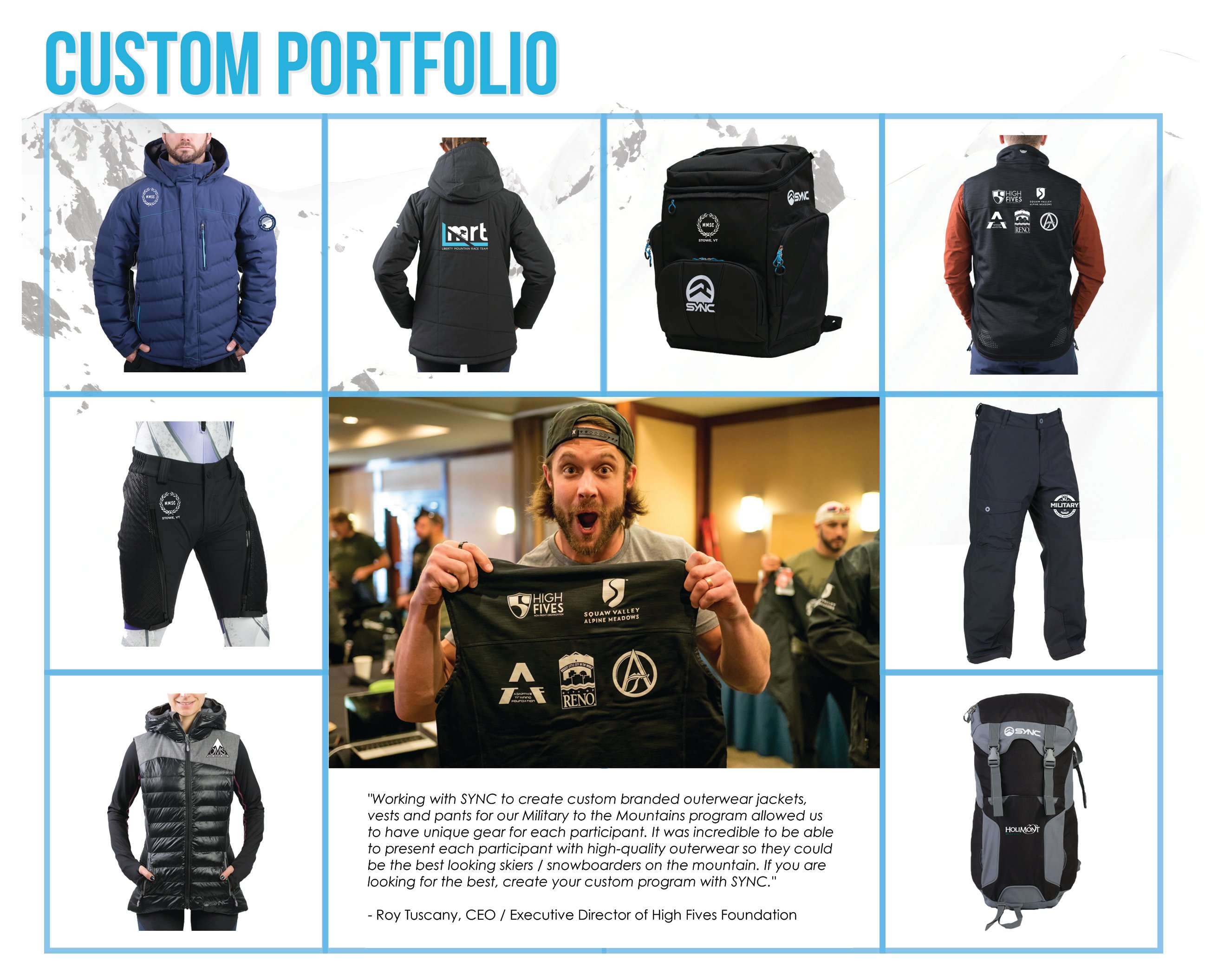 SYNC's Elevate the Athlete Project
SYNC's Elevate the Athlete Project will support customer-directed funding of 10% of sales* through syncperformance.com for the development and support of elite mountain athletes. We have a list of partners which our online customers can choose from at checkout as the recipient of their contribution. SYNC will donate 10% of their order subtotal to the organization that online customer selects. Organizations may apply to become a member of the project by completing an application which can be found HERE. The main categories of partners will include, but will not be limited to, like-minded organizations and ski teams/clubs.
*Does not apply to closeout merchandise.